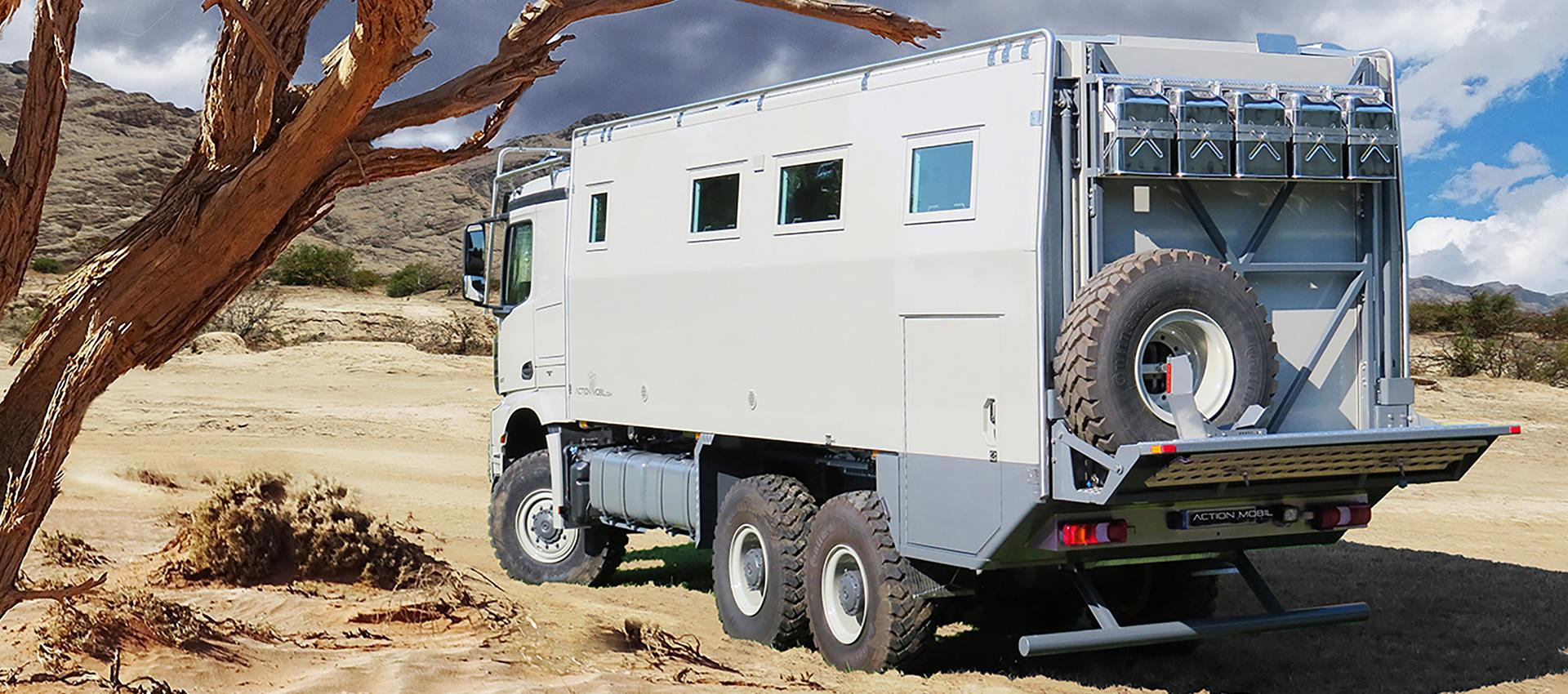 ATACAMA 7200 Arocs
ATACAMA 7200 Arocs
World traveler's mobile home in a class of its own
ACTION MOBIL again builds the most popular construction "Atacama" on a Mercedes Arocs - this time as a 3-axle. This spacious and luxurious four-wheel drive motorhome is an eye-catcher in a class of its own and a modern 6x6 RV.
The Atacama 7200 Arocs is suitable for the most extreme areas of the planet, whether hot, waterless deserts or icy, misanthropic regions. The combination of a particularly powerful chassis with a functional, ingeniously thought-out and very comfortable body / interior will leave no trace of luxury on the track, even in extreme climatic conditions.

The Atacama 7200 Arocs is 10.9 meters long including the ACTION MOBIL lifting device for the included motorcycle. The 7.2-meter-long cabin alone offers an incredible amount of space for the interior of the expedition vehicle including kitchen, bathroom, sitting area / living room and bedroom. The double bed is generously designed and offers enough space with 2 meters x 1.8 meters. All solid wood furniture is finished with organic glaze, the U-seat group in the rear of the vehicle is made with ALCANTARA upholstery.
A special feature of any Action Mobil vehicle is the ingeniously thought-out kitchen. The kitchen unit with tap is made of brushed stainless steel and has a granite worktop. Of course, the cutlery is installed in a 6x6 track-proof way. Electric oven with steamer function, 4-flame induction hob and dishwasher are available. A refrigerator (175 liters) and a freezer (150 liters), self-made by ACTION MOBIL, should not be missing, as is the high-end washer-dryer.
Power supply is guaranteed by six high-performance lithium-ion batteries powered by a roof-mounted solar system with 1760 watts.
If the journey around the world leads the traveler to extreme climatic conditions, Action Mobil has made sure that that physical well-being of the passengers is guaranteed: In the cold, a hot water heater including underfloor heating for pleasant warmth, in heat, a 3,200 watt air conditioning is available. There is a sophisticated alarm system as well as a water degerming treatment
Technical specifications: Atacama 7200 HD
| | |
| --- | --- |
| Total length | 10.900 mm |
| Body length | 7.200 mm |
| Width | 2.470 mm |
| Height | 3.850 mm |
| Weight ready-to-go | 17.1 tons |
| Payload | 9.9 tons |
| Performance | 510 HP |
| Emission class with AdBlue shut off system (international suitability) | 5 |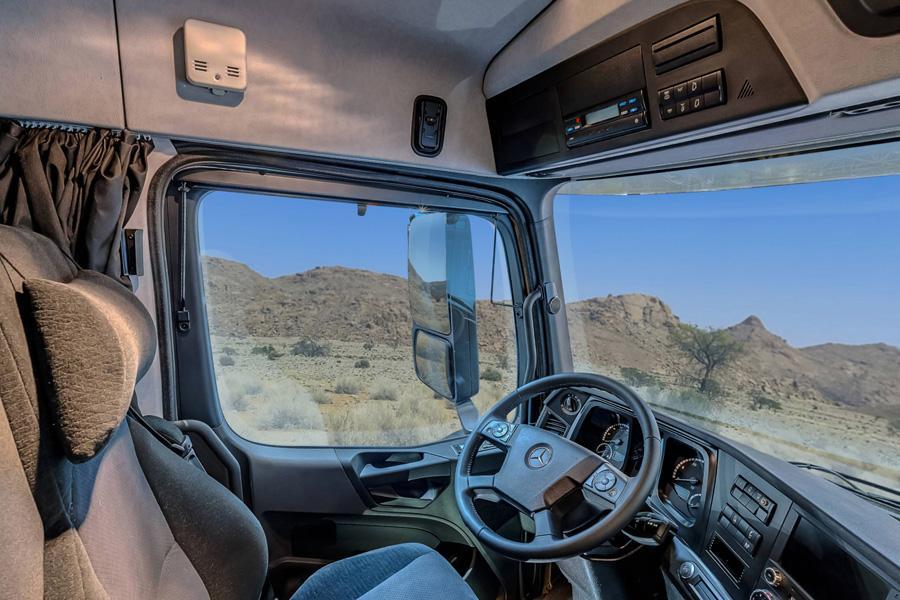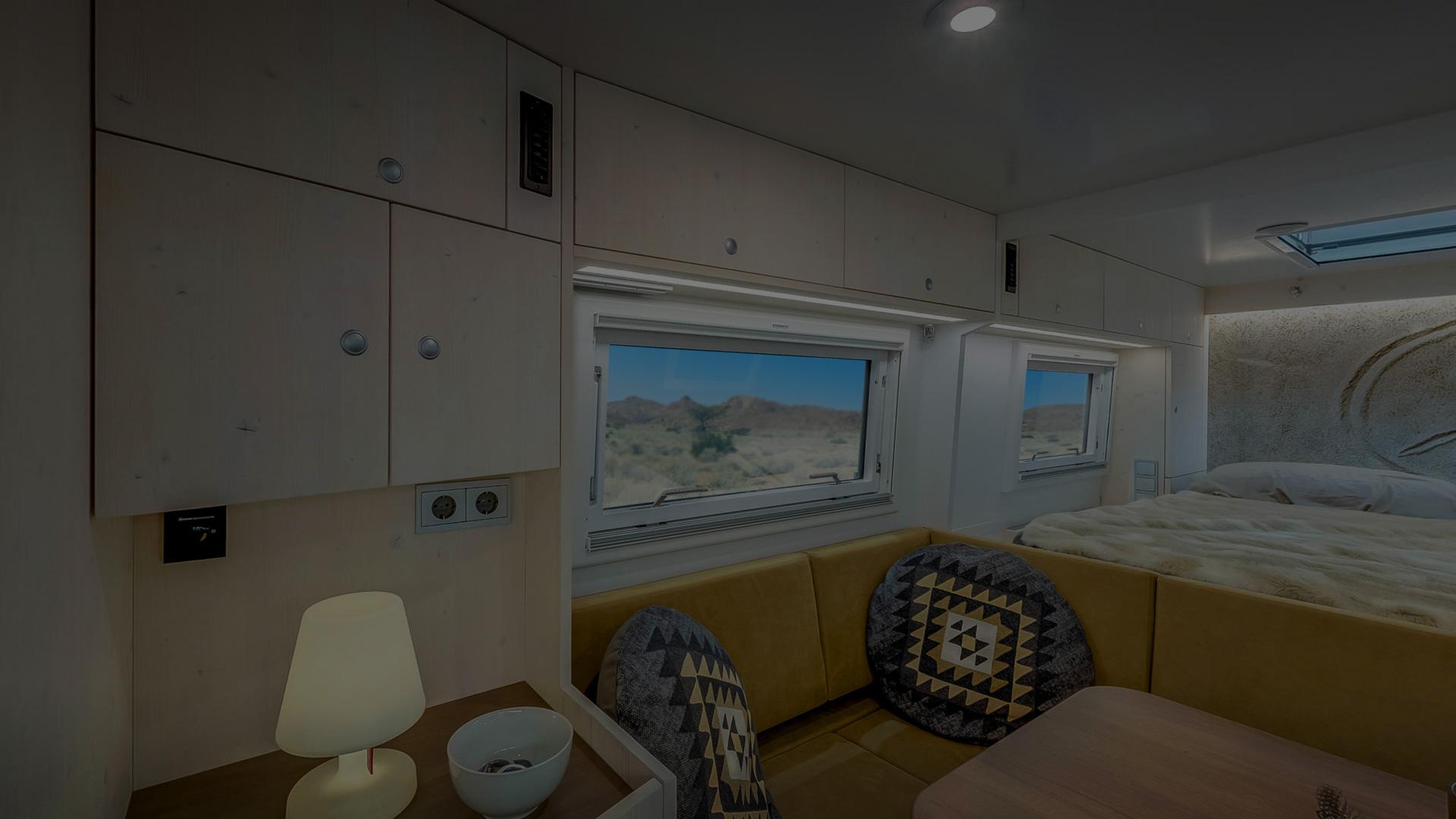 Spacious Luxury Cabin
4x4 Motor Home without borders