Links and Partners
...out and about.
Many people are travelling with an ACTION MOBIL, either on business or privately, and are publishing their experiences in the internet. Here we have collected the best links for you of our clients. Happy reading!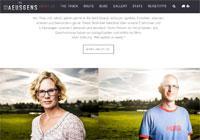 The Haeusgens - Travel and Photography: Visit the website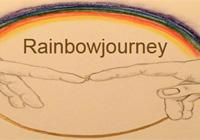 Rainbowjourney – The voyage on the rainbow: Here you'll find more infomation
Soon another ACTION MOBIL will go on world travel. With MANTOCO. More information is available on the Website of Mantoco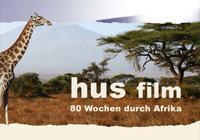 Documentary film production with a world-travel motor home of ACTIONMOBIL. On the Website of husfilm you'll find further information, for example about the documentary "80 weeks around Africa".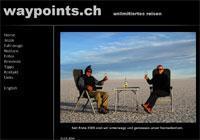 The ACTION MOBIL STAR-ROBUSTO on the road in South America. Follow the trip with an impressive Slideshow.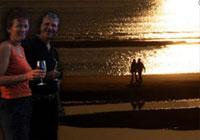 On the road in South America with an ACTION MOBIL TEMET "S": TRAVELJOY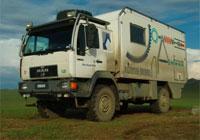 AMFLO on the road with the ACTION MOBIL "CONNEXION" to the Silk Road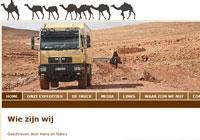 ... around the world with the ACTION MOBIL-ATACAMA "S". But first to Africa! www.wereldexpeditie.nl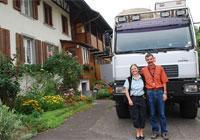 TRANS-AFRIKA on the West-Route! ...on the road with the ACTION MOBIL ASHANTI "S"
Since 01.01.1997, on a trip around the world! Gunilla und Wilfried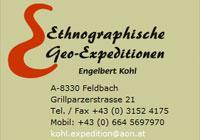 Ethno-graphic Geo-Expeditions Engelbert Kohl: An expedition-company that has covered many 100.000 km with the ACTION MOBIL.
Helpful addresses for your travels with the ACTION MOBIL!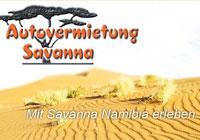 Rent an offroad vehicle and drive into the Outback! Such an expedition is only fun when the lessor and the rental vehical are reliable!
With SAVANNA ACTION MOBIL has only had the best experience. German speaking managment. Only ACTION MOBIL clients get special conditions. Before making a booking please essentially contact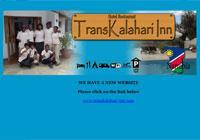 Trans-Kalahari Inn: Lodge and restaurant in Windhoek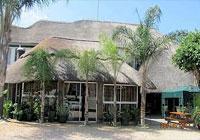 Pension New Nouveau: The ideal place to stay in town. Centrally located in a quite villa-area. In the nearby vicinity one can find popular restaurants, a super market and directly in the neighbourhood the Medi-Clinic Hospital and a modern health centre. The modern pension enchants with an African flair.
Partner for technical questions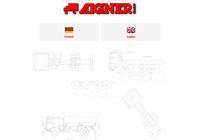 When you are looking for a second-hand truck-chasis as base for your ACTION MOBIL cabin, then this is the right address.