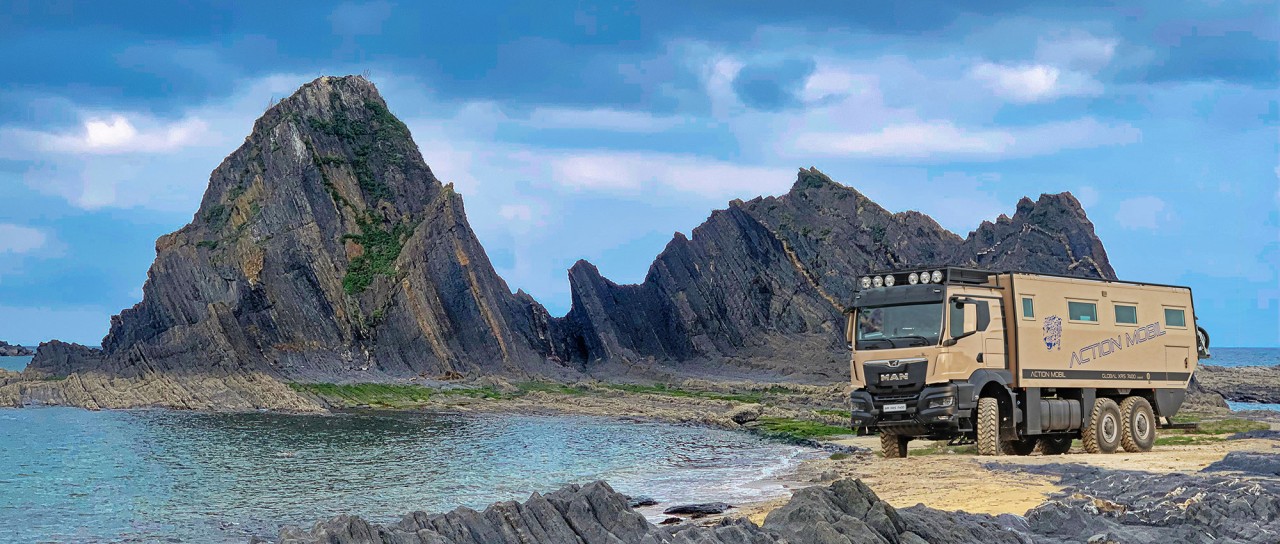 ACTION MOBIL presents the new GLOBAL XRS 7400 at this year's CARAVAN SALON in Düsseldorf (Hall 5).
ACTION MOBIL uses as basis a MAN - construction series TGS - with three axles.
As usual at ACTION MOBIL, the vehicle disposes of all-wheel drive and is designed to be used also in difficult terrain. A minor performance increase up to 630 HP provides for approx. 2 litres underconsumption.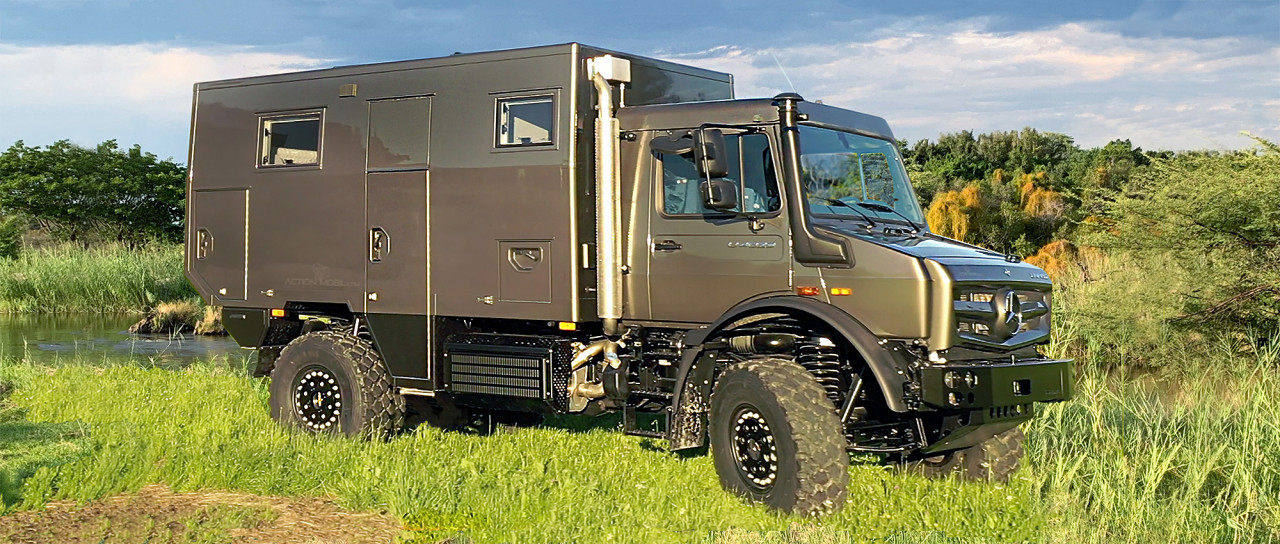 One of the most popular ACTION MOBIL series is now also available in combination with the Unimog. The Atacama 4000 is the smallest Atacama that ACTION MOBIL has manufactured so far. Constructed on a 231 HP Unimog U4023 chassis, this all-wheel motorhome combines compact maneuverability and...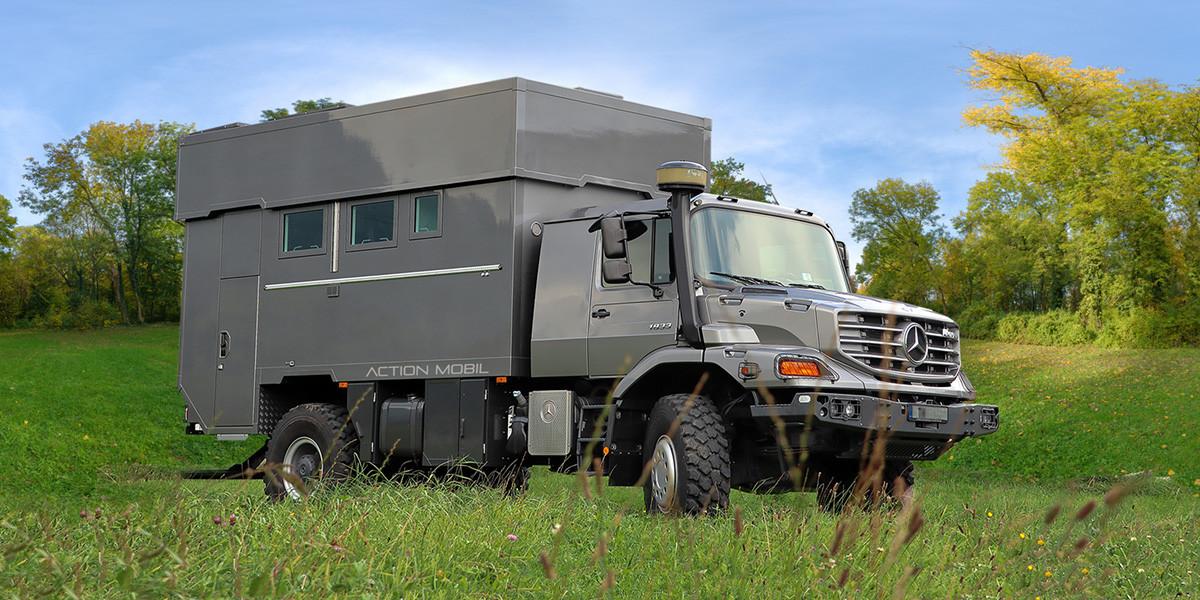 As early as 1984, the first original ACTION MOBIL with elevating roof was built in Austria. For well over 37 years, this type of cabin has been popular and has proved to be a great success on all kinds of world trips. Reasons for choosing a world-trip motor home with elevating roof are, amongst others, the low construction height and security against burglary with the roof in lowered position.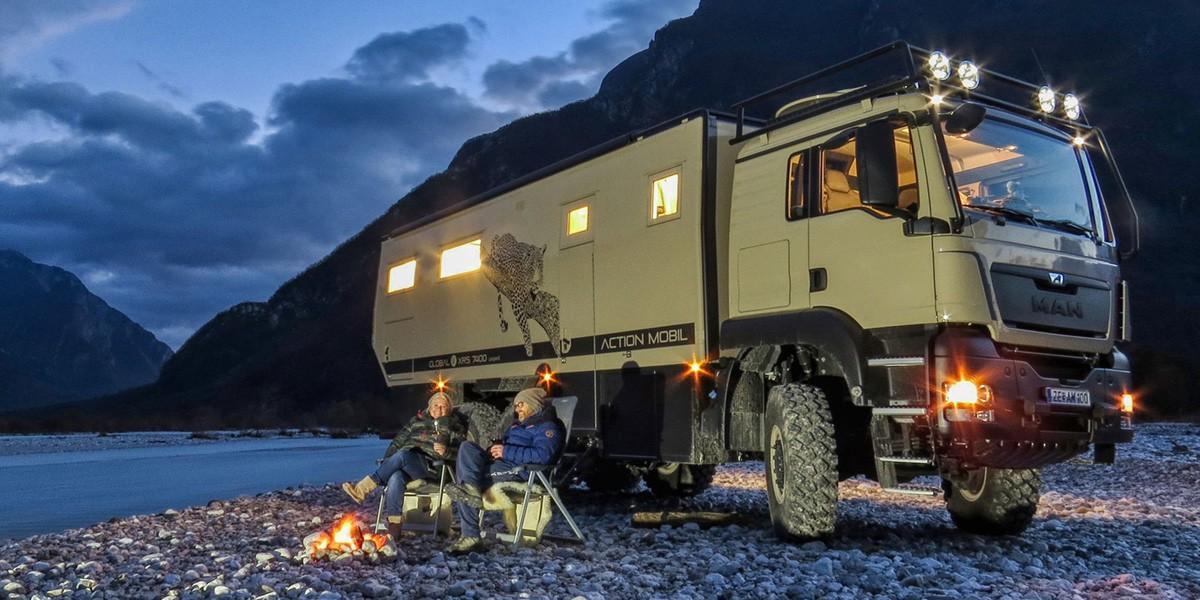 The Global XRS 7400 Leopard is a extra-class luxury all-wheel drive motorhome. As one of the largest 3-axle models from ACTION MOBIL, the "Leopard" offers plenty of space and high-class equipment for all-wheel expeditions of all kinds. ACTION MOBIL uses a MAN from the TGS series...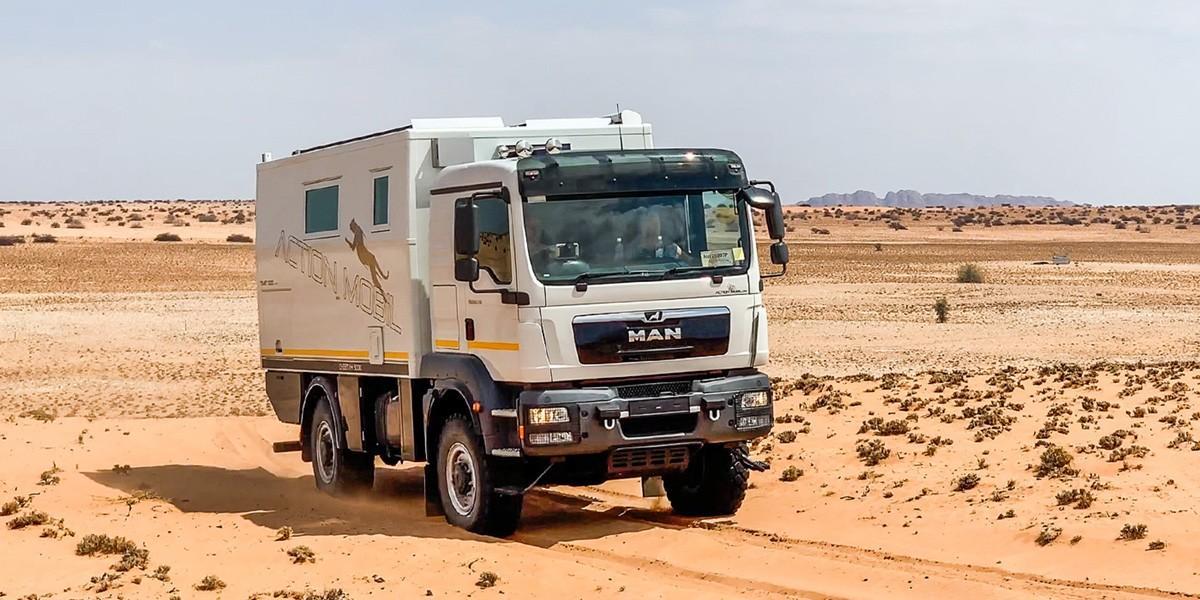 Named after the cheetah, the fastest mammal on earth, the Temet 5000 Cheetah combines power, elegance and speed - an exceptional all-wheel drive motorhome. The Action Mobil Temet series is one of the most popular models because it has a particularly compact cabin design and is...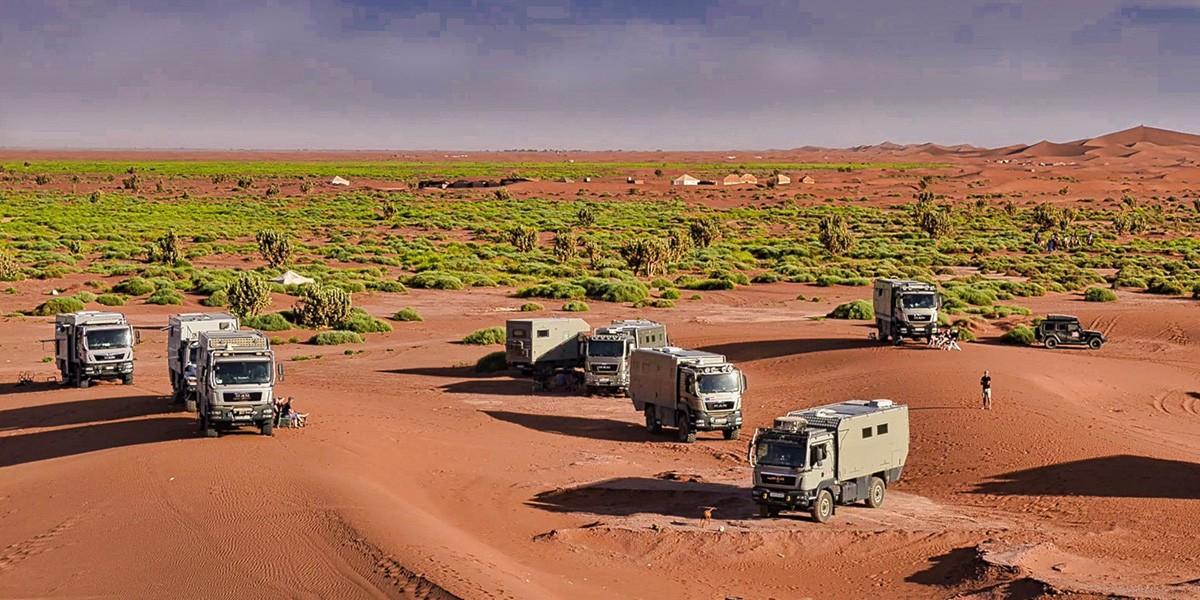 Morocco Adventure 2019 Once again ACTION MOBIL organized a seminar trip with friends and fans of the company. In 2019 we travelled to Morocco. In addition to the pleasure of traveling in the ACTION MOBIL community there were also training and seminar programs on site in...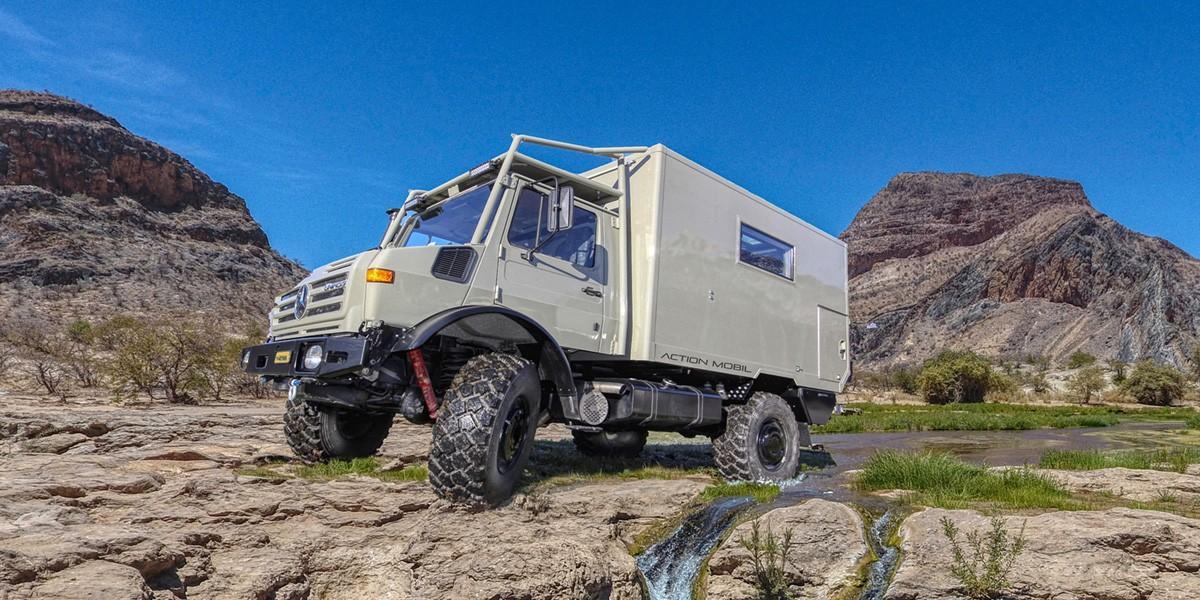 The Temet 3600 is a typical smaller-sized expedition motorhome. The combination of the flexible Temet cab with a Unimog chassis makes the Temet 3600 a compact, agile, yet powerful world-trip motorhome that can overcome almost any obstacle. Compact expedition motorhome for the adventure off the beaten...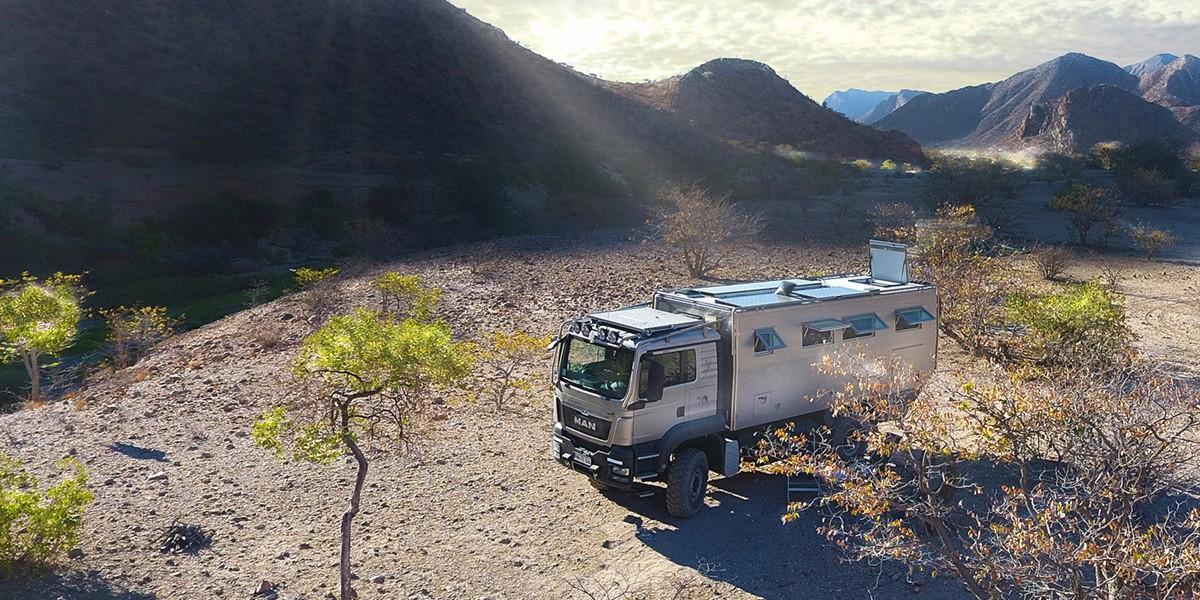 New and exclusive for ACTION MOBIL customers traveling or living in southern Africa. The Off-Road center in Windhoek / Namibia works as a service and consulting base. New and exclusive in Southern Africa! Southern Africa is more and more becoming a favorite travel destination. Impressive landscapes, wild...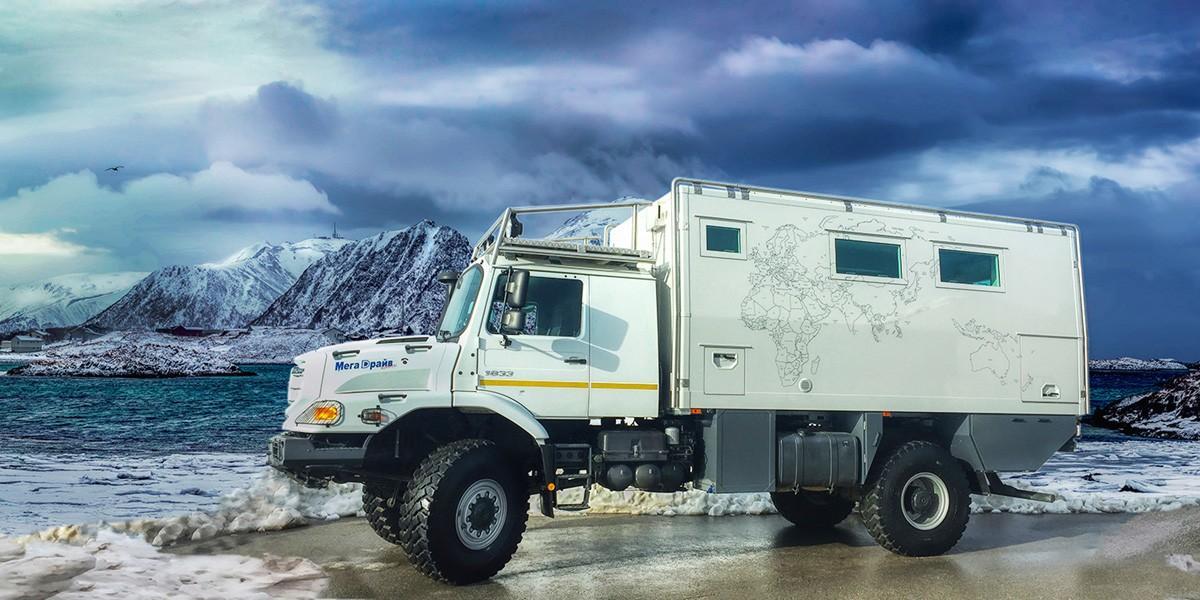 For the new Pure 5000, ACTION MOBIL combined for the first time one of most compact cabins (PURE) with a Mercedes ZETROS 1833 4x4 - a first for ACTION MOBIL and a result that is really impressive! Luxury expedition truck for extreme terrain With the ZETROS,...