Action Mobil representation in Namibia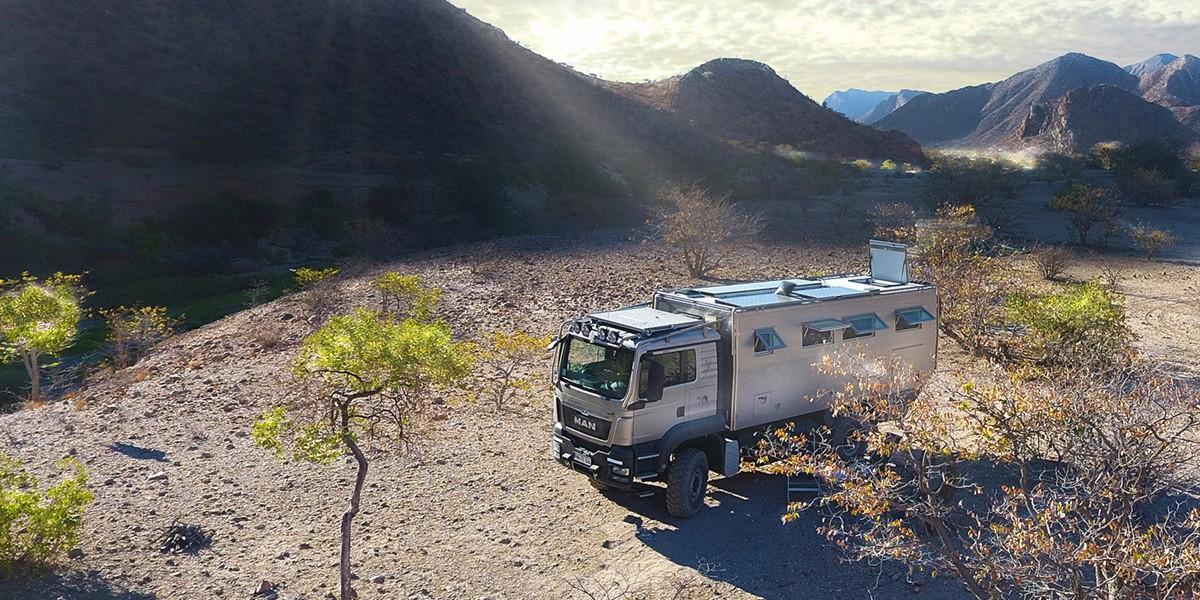 New and exclusive for ACTION MOBIL customers traveling or living in southern Africa. The Off-Road center in Windhoek / Namibia works as a service and consulting base.
New and exclusive in Southern Africa!
Southern Africa is more and more becoming a favorite travel destination. Impressive landscapes, wild animals, boundless freedom for individual travelers and much more. Many Action Mobil owners already discovered Southern Africa and enjoyed it a lot.
Action Mobil is testing for its expedition campers under real operation conditions in Namibia for some years now. Videos about the test routes can be found on Facebook and on our home page.
Now is the time to bundle the self-made experiences and the contact to befriended companies that were made over years in Namibia.
Action Mobil representative office and service point of support for all of Southern Africa:
The Off-Road Centre in Windhoek, Namibia
Windhoek - 14 Diehl Street, Southern Industrial
Phone: +264 61 237 532
Languages: Deutsch, Englisch, Afrikaans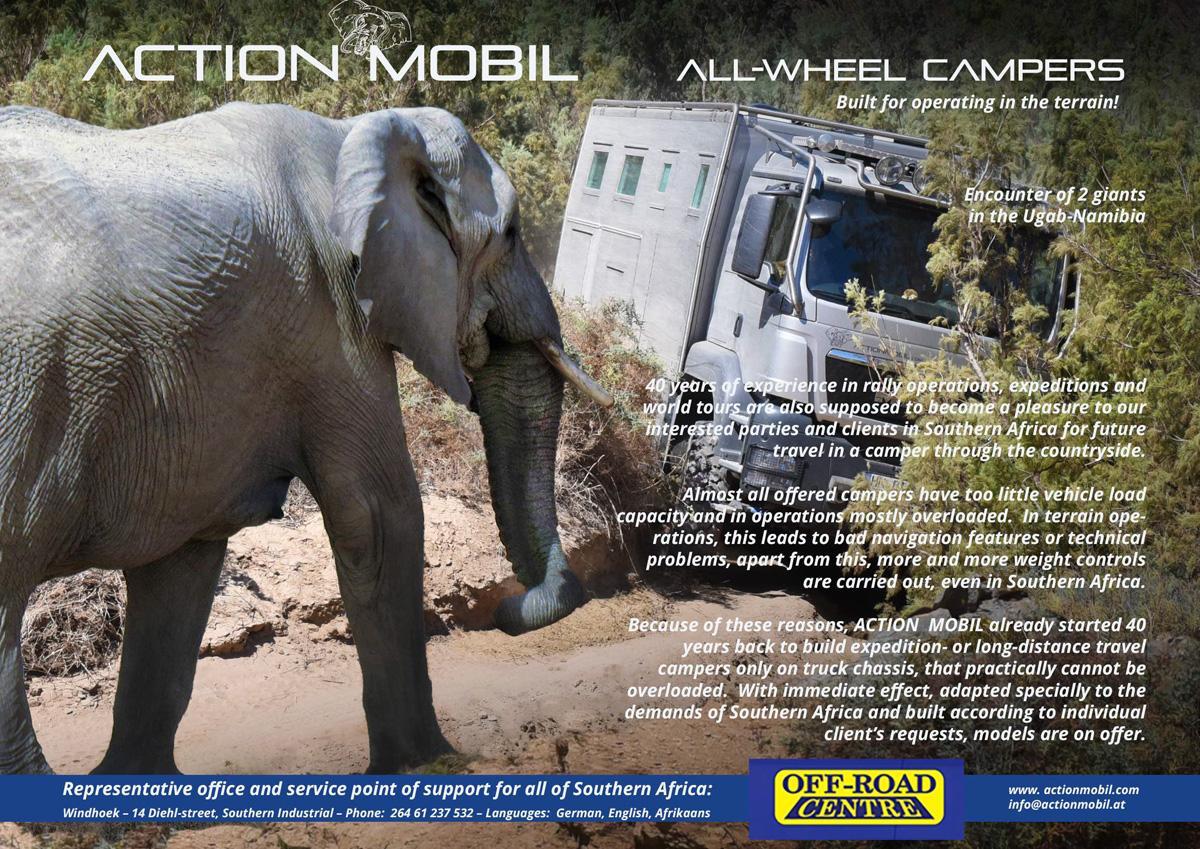 By accepting you will be accessing a service provided by a third-party external to http://www.actionmobil.com/