The new Temet 3600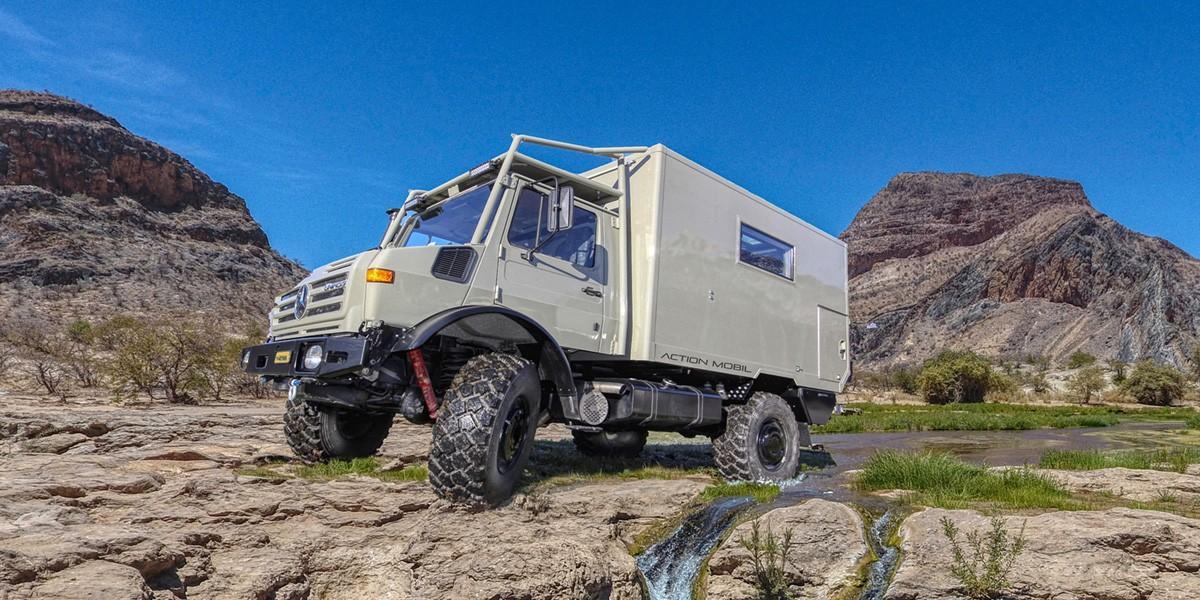 The Temet 3600 is a typical smaller-sized expedition motorhome. The combination of the flexible Temet cab with a Unimog chassis makes the Temet 3600 a compact, agile, yet powerful world-trip motorhome that can overcome almost any obstacle.
Compact expedition motorhome for the adventure off the beaten track
The Temet 3600 stands for function and coziness in the smallest space. The Temet 3600 is characterized by maximum off-road capability with a high level of comfort and safety - as with all Action Mobil expedition mobiles.
Visit the product page of the Temet 3600
Related Posts
By accepting you will be accessing a service provided by a third-party external to http://www.actionmobil.com/