ATACAMA 7200 at the Caravan Salon in Düsseldorf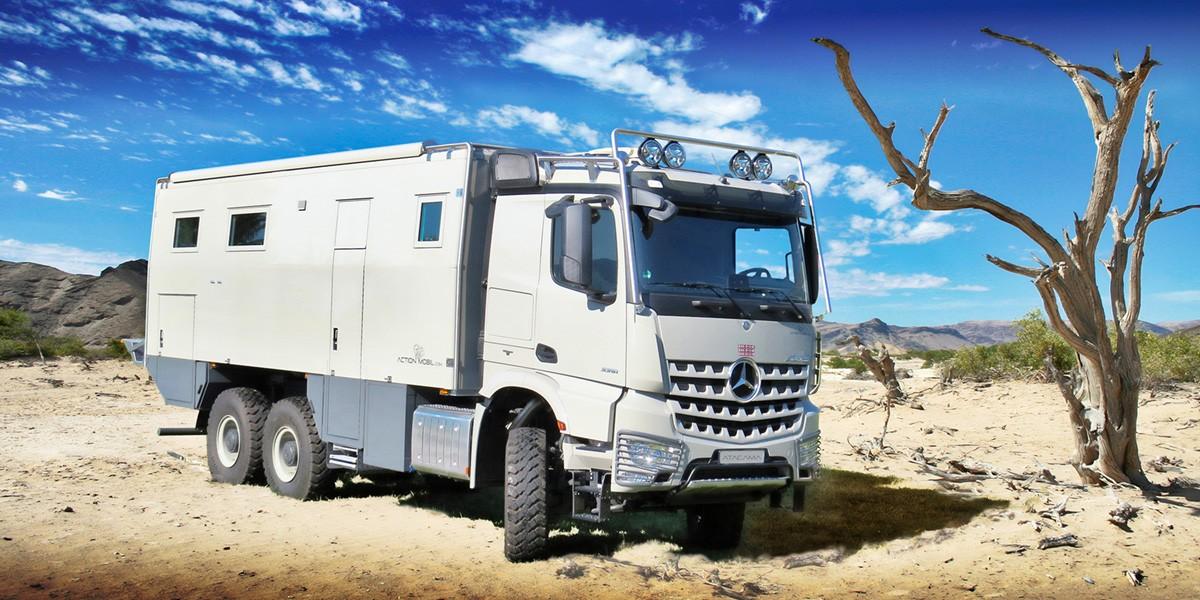 ACTION MOBIL ATACAMA 7200 on MB AROCS 6x6 chassis. A highlight at the Caravan Salon in Düsseldorf. We thank all our visitors!
The Atacama 7200 Arocs is suitable for the most extreme areas of the planet, whether hot, waterless deserts or icy, misanthropic regions. The combination of a particularly powerful chassis with a functional, ingeniously thought-out and very comfortable body / interior will leave no trace of luxury on the track, even in extreme climatic conditions.
For all people who couldn't pay us a visit at the trade fair we publish an interactive three-dimensional animation of the Atacama 7200 cabin.

Visit the product page of the ATACAMA 7200 AROCS
Related Posts
By accepting you will be accessing a service provided by a third-party external to http://www.actionmobil.com/