Temet 5000 Cheetah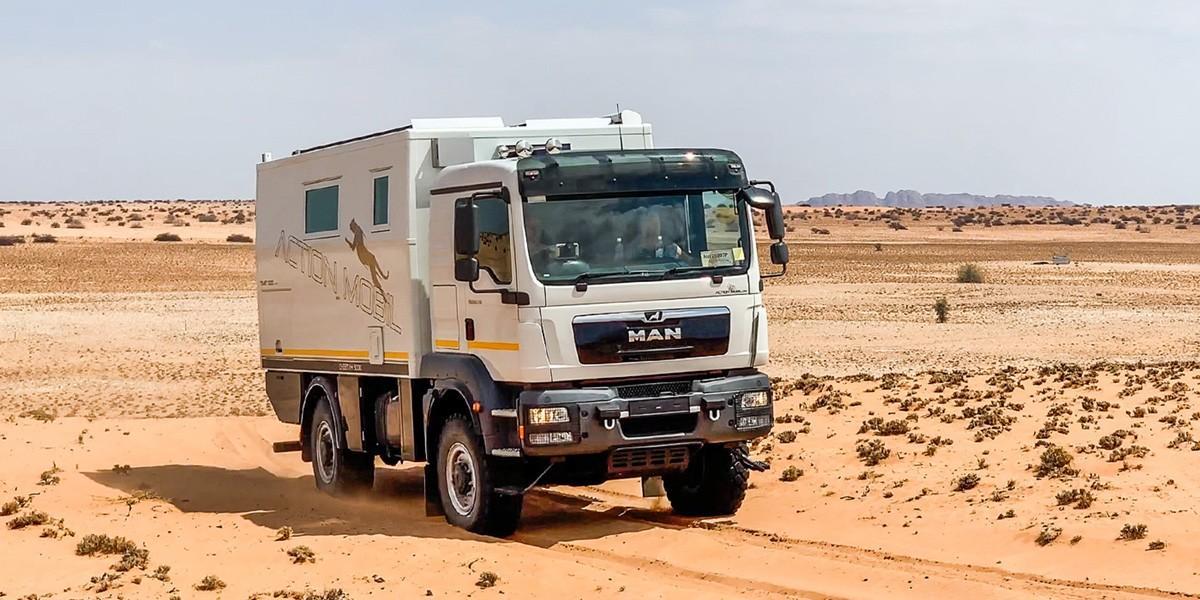 Named after the cheetah, the fastest mammal on earth, the Temet 5000 Cheetah combines power, elegance and speed - an exceptional all-wheel drive motorhome.
The Action Mobil Temet series is one of the most popular models because it has a particularly compact cabin design and is a small space saver. The toilet and bathroom area is located in the front of the vehicle and leaves a lot of space for a kitchen with a comfortable seating area and a sufficiently large sleeping area.
Visit the product page of the new Temet:
Stay Informed
When you subscribe to the blog, we will send you an e-mail when there are new updates on the site so you wouldn't miss them.