Blog by Steffi and Otti Reitz of ACTION MOBIL, founders of ACTION MOBIL

More than 25 years ago, Steffi and I passed by this lonesome place in our old ACTION MOBIL Pinzgauer. We are here in the SESFONTAIN Area, somewhere between Sesfontain and Purros, in the northwest of Namibia. At that time, there were but a few vehicle tracks and the two solitary rocks amid the landscape impressed us. This is why we took a break here and later on, climbed the rock.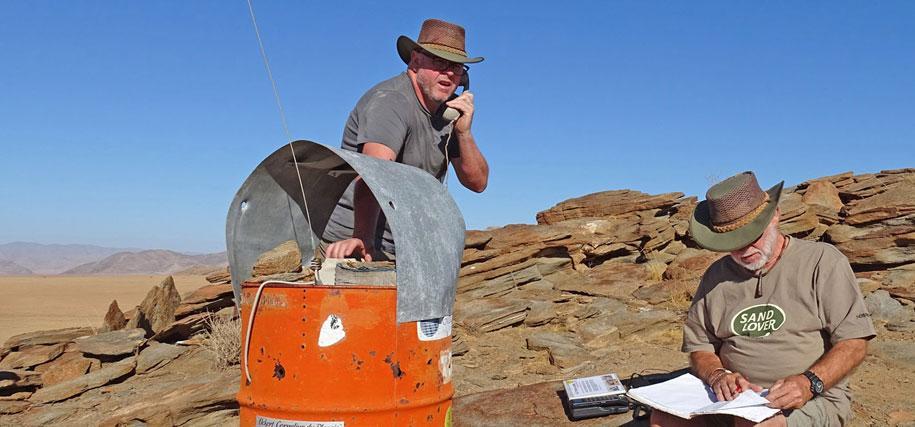 Everybody can surely imagine how surprised we were to find an orange barrel up there in this solitary, remote area and, to the top of the barrel, an analogous telephone was fixed and there was a phone book beside it.
Some desert freak had hit on this ludicrous idea and in the meantime, many 4x4 travellers have signed a book lying next to the telephone. Already at the time, it reminded us of a visitors' book usually kept on mountain summits in the Alps in which we leave a message after climbing the top.
Even today, after more than 25 years, everything is still in place and seems as unreal as it did at our first visit.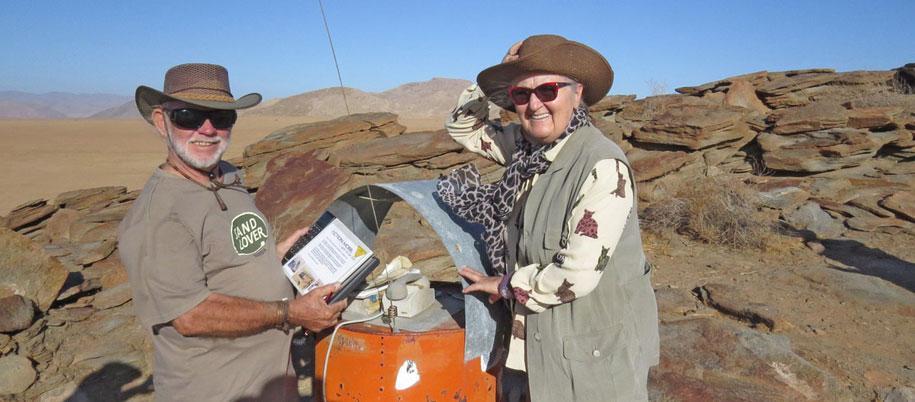 In the meantime, Steffi and I chose this place quite often for staying overnight on our frequent tours to the Kaokoveld. We had the idea to complement, due to modernity, the old telephone with a satellite phone.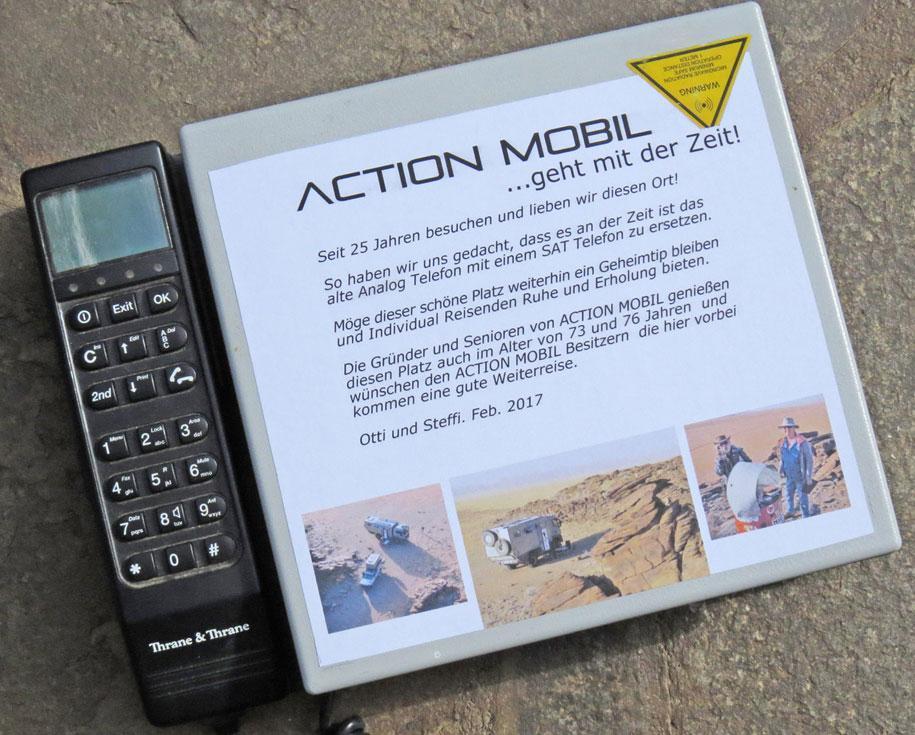 This IMMAR SAT telephone has accompanied us on many of our trips in Africa and has given us a feeling of security. Fortunately, we never needed it for cases of emergency but our family was always very happy to receive, occasionally, a sign of life from the wilderness.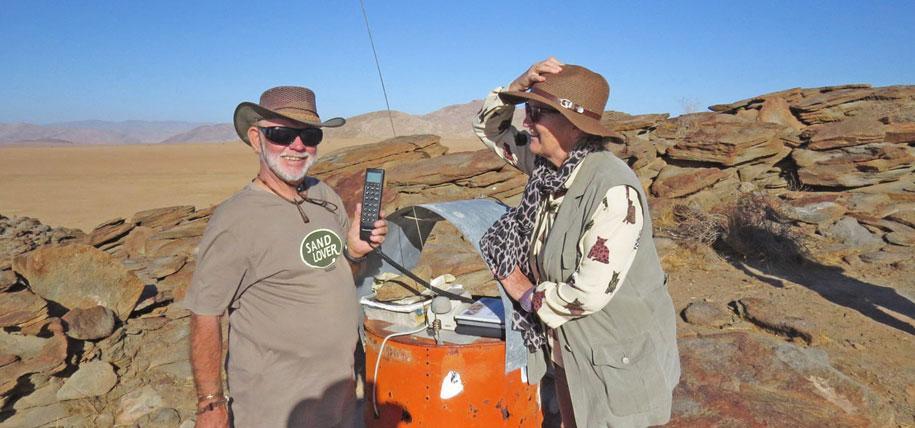 In keeping with modern times there is now a public SAT phone in the Kaokoveld – however to avoid misunderstandings – it is not working, unfortunately!
Nevertheless, for somebody passing the rock by chance the phone will definitely come as a big surprise.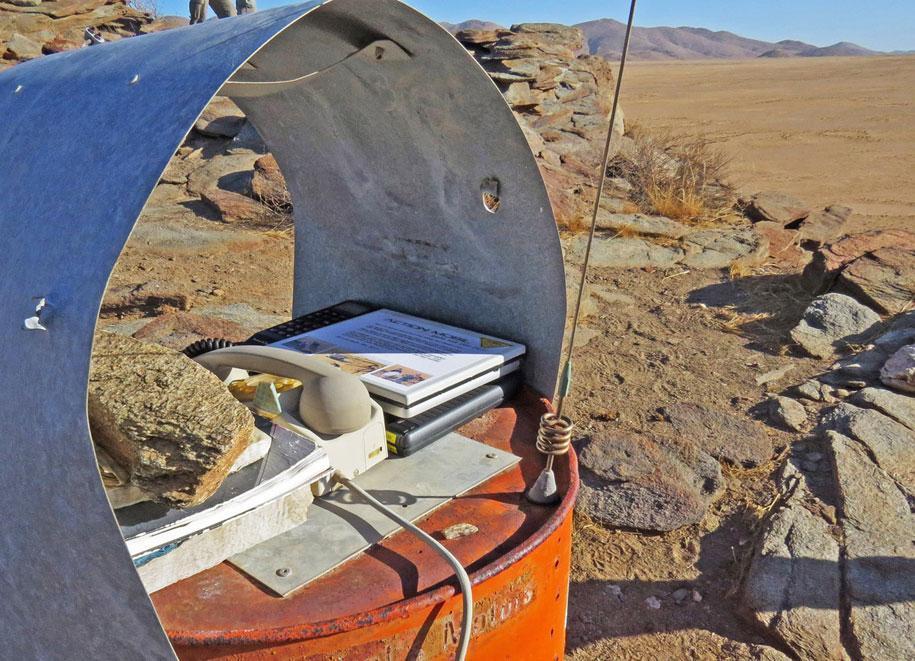 The orange barrel with latest technology – may it succeed to surprise people!