Motorhome for sale
On this page we regularly have used / second hand ACTION MOBIL 4x4 motorhomes for sale!
GLOBAL XRS 7400 Leopard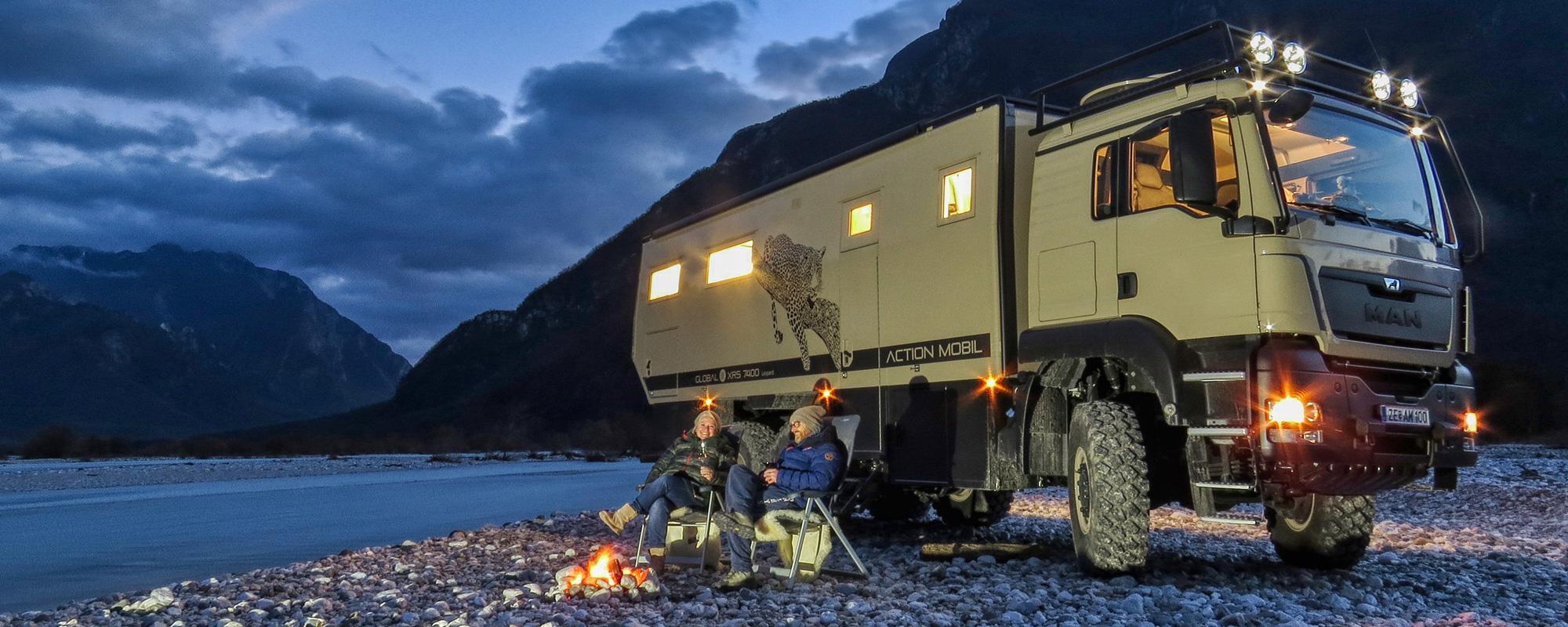 World class motorhome: The Global XRS 7400 Leopard is a extra-class luxury all-wheel drive motorhome. As one of the largest 3-axle models from ACTION MOBIL, the "Leopard" offers plenty of space and high-class equipment for all-wheel expeditions of all kinds.
All information on the product page
If interested please email info@actionmobil.com