GLOBAL XRS 7200
This luxury all-wheel motorhome captivates by its clear-cut lines, optimum functionality for long stays in off-road terrain and exclusive, homely atmosphere – all this in a motorhome for globe cruises.
Even the driver's cabin has undergone a facelift. The result: sheer driving pleasure.
Hi-Tech in interior furnishing combined with convenience and exclusive materials in this 6x6 motorhome, and in addition to that, an extraordinary layout that provides separate areas for lounging and sleeping.
An ACTION MOBIL highlight!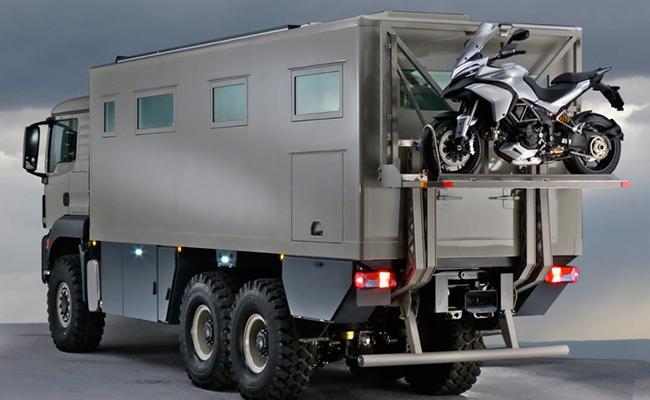 Gallery