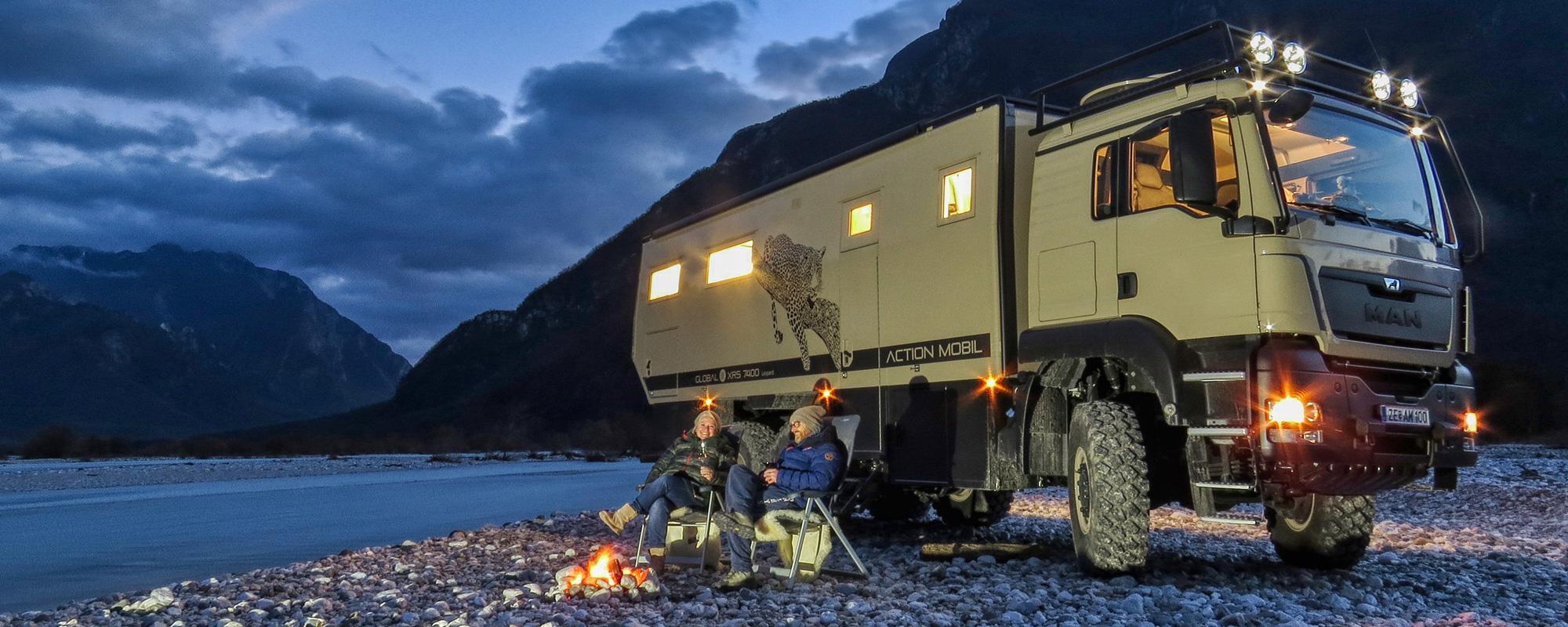 Global XRS 7400 Leopard
Global XRS 7400
World class motorhome
The Global XRS 7400 Leopard is a extra-class luxury all-wheel drive motorhome. As one of the largest 3-axle models from ACTION MOBIL, the "Leopard" offers plenty of space and high-class equipment for all-wheel expeditions of all kinds.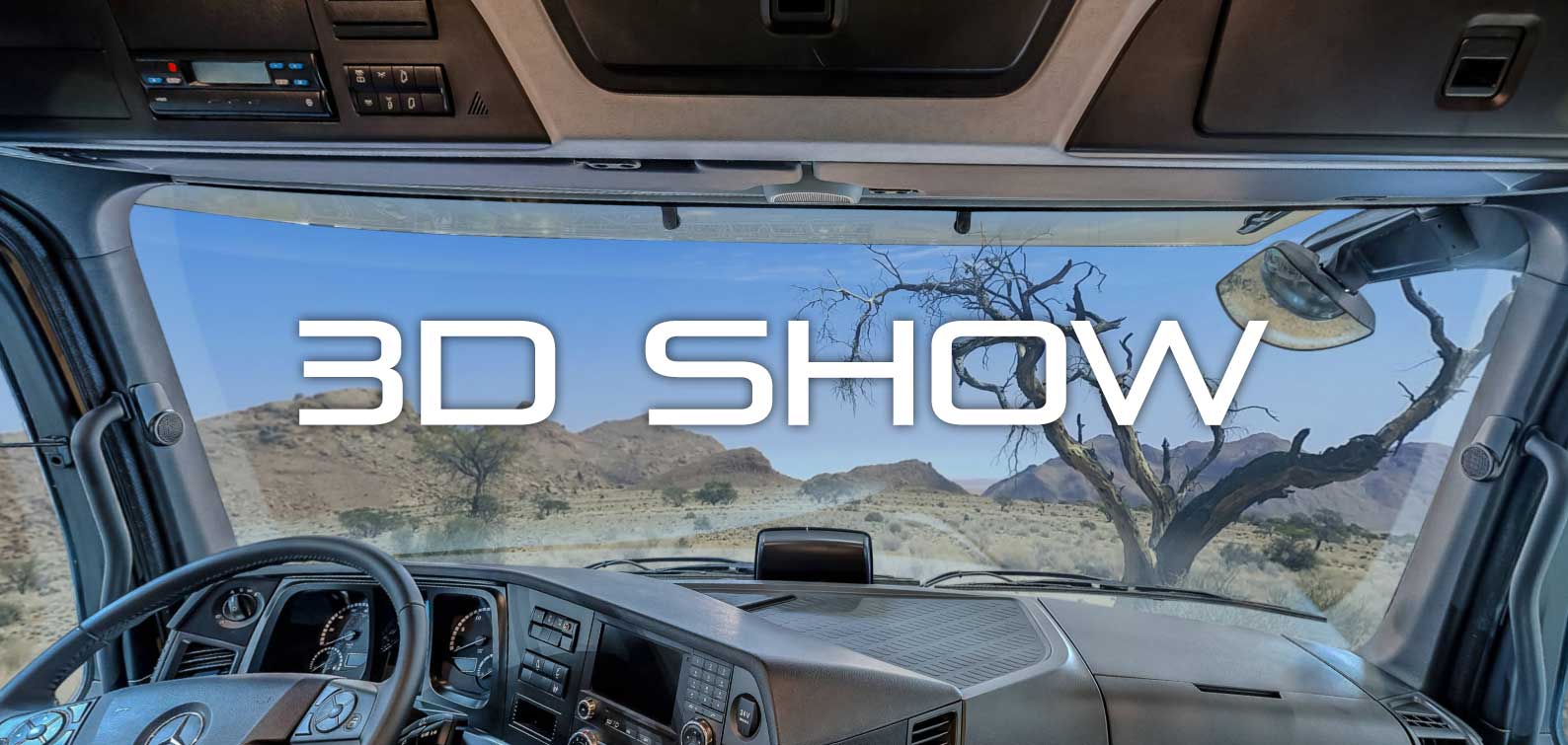 ACTION MOBIL uses a MAN from the TGS series with three axles as the basis. As usual with ACTION MOBIL, the vehicle has all-wheel drive and is designed for use even in difficult terrain. A gentle increase in performance to 630 hp promises up to 2 liters of lower consumption. Differential locks on all axles and a longitudinal compensation lock offer the best traction and safety even on difficult terrain. Ventilated and heated leather seats, automatic temperature control and many other equipment details ensure the best comfort and relaxed travel even over longer motorway stages.
The air suspension on the rear axles is important for your driving comfort. In addition, the vehicle can be leveled to a certain extent with the air suspension at the push of a button. The tedious handling of ramps or similar aids can often be avoided.
The wheelbase and body length are in an ideal relation to each other and give the vehicle a harmonious overall appearance. The relatively short wheelbase ensures optimal maneuverability. The switchable weight relief for the 3rd axis significantly reduces the turning circle if necessary. The vehicle masters serpentines and narrow passages without any problems.
Technical specifications: Global XRS 7400 Leopard
| | |
| --- | --- |
| Total length | 9.900 mm |
| Body length | 7.400 mm |
| Width | 2.470 mm |
| Height | 3.850 mm |
| Weight ready-to-go | 18 tons |
| Payload | 8 tons |
| Performance | 630 HP |
| Emission class with AdBlue shut off system (international suitability) | 5 |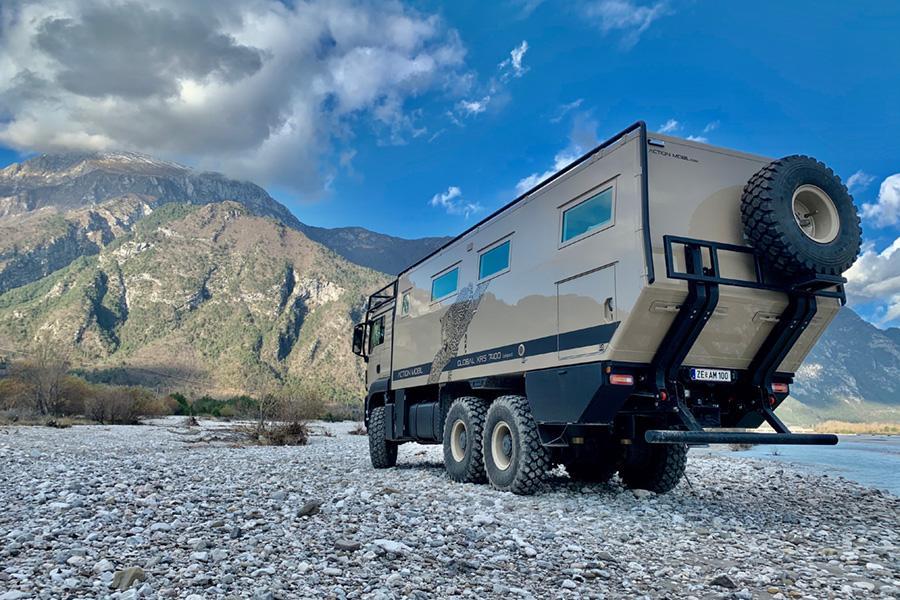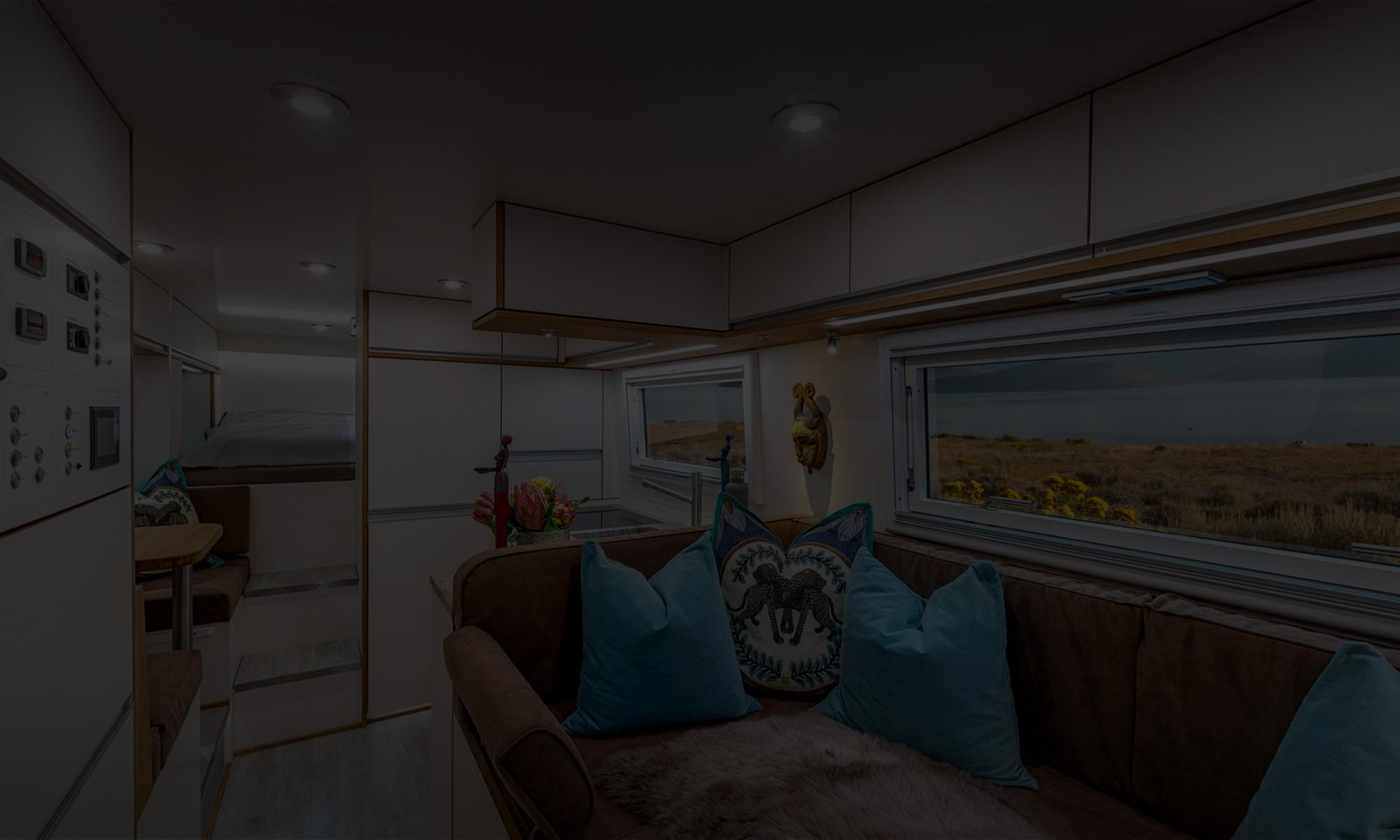 Powerful machine
Luxurious design
Interior of the Global XRS 7400 Leopard
For more information please contact us.
Another version of the Global XRS 7400 from 2022
Also with changed interior
All information about this Global XRS 7400 in our blog
On Tour with the Global XRS 7400 Leopard
Impressions of the Global XRS 7400 Leopard in Spain: From the Mediterranean to the Tabernas desert!
Video from Caravan Salon 2021