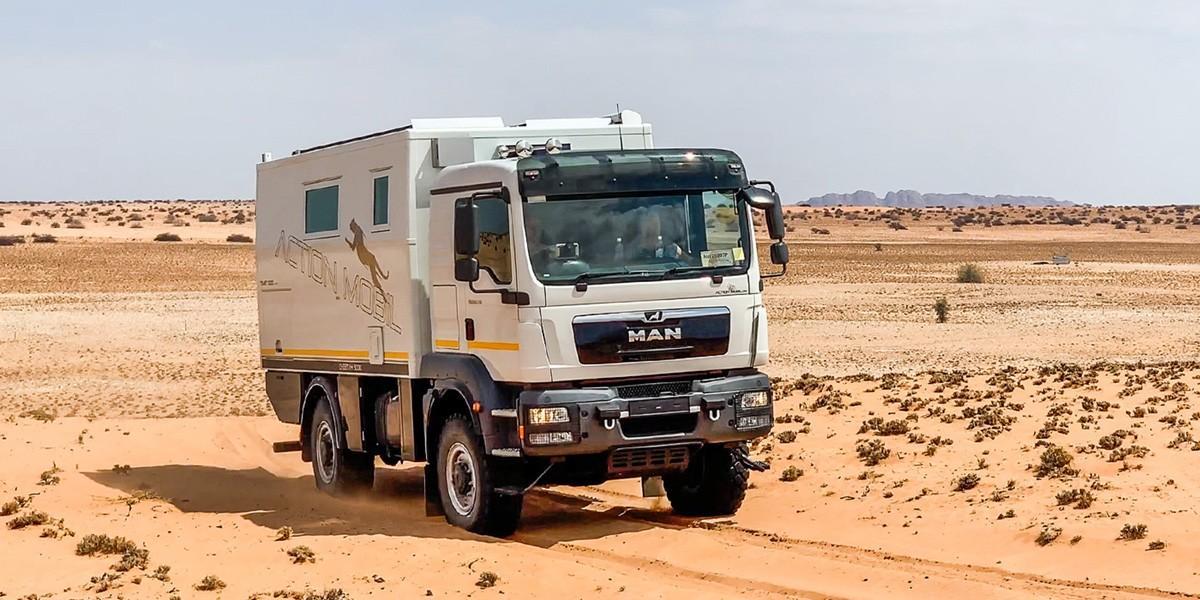 Named after the cheetah, the fastest mammal on earth, the Temet 5000 Cheetah combines power, elegance and speed - an exceptional all-wheel drive motorhome. The Action Mobil Temet series is one of the most popular models because it has a particularly compact cabin design and is...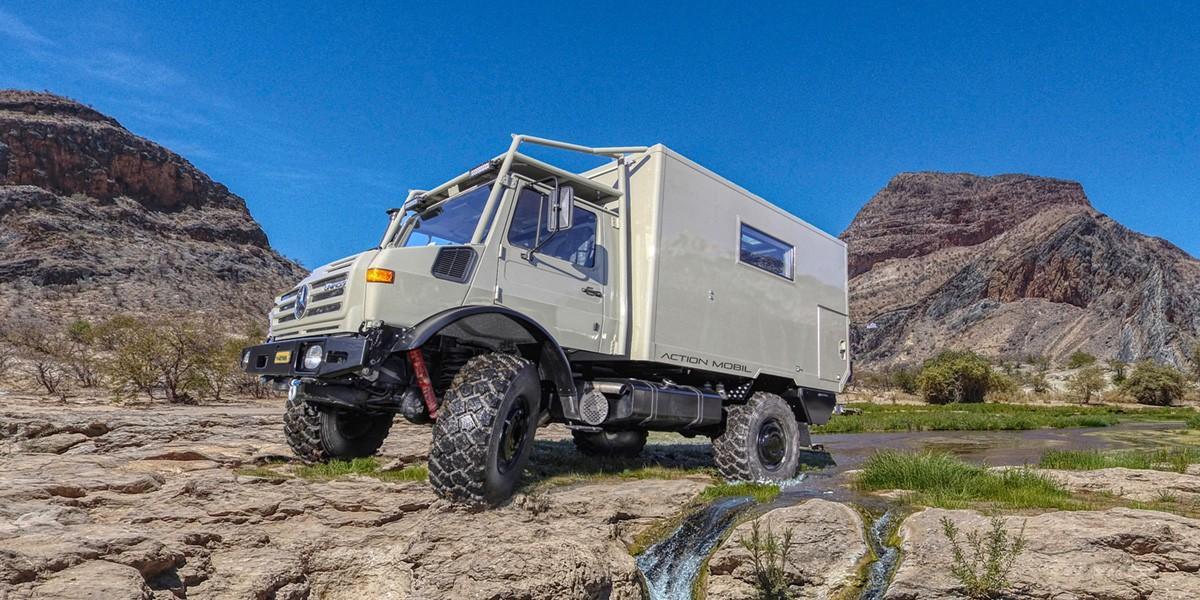 The Temet 3600 is a typical smaller-sized expedition motorhome. The combination of the flexible Temet cab with a Unimog chassis makes the Temet 3600 a compact, agile, yet powerful world-trip motorhome that can overcome almost any obstacle. Compact expedition motorhome for the adventure off the beaten...

ACTION MOBIL in the Outback. The Australien Outback stands for endless, uninhabited vastness and solitude. Reliable technology is an essential prerequisite for taking the challenge of travelling in your own motorhome.
After enduring heat, dust and physical exertion, you will find any convenience imaginable in the ACTION MOBIL cabin and soon the strain of the day will be forgotten.